Teikoku Databank, a financial research firm in Japan published a report via their website about the 2021 report on the production market of Anime in Japan.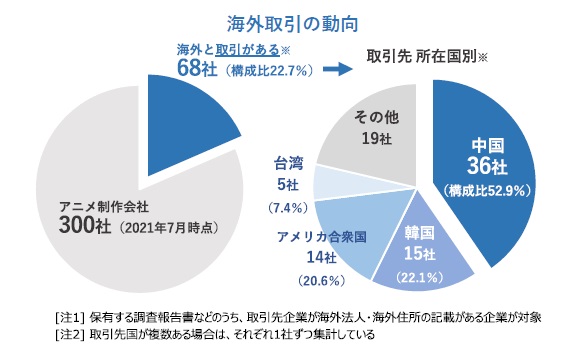 The report noted that the anime industry revenue amounted to 251.081 billion yen based on the revenue from 300 companies. It is 1.8% lower than the 2019's record high of 255.7 billion yen. This is the first time that the anime production market decreased in 10 years with a 2% year-on-year decreased, deficit settlement reached 40%, record high.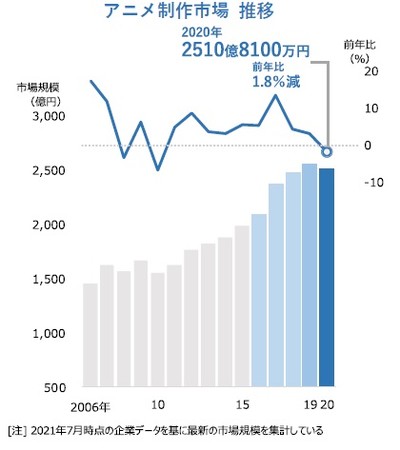 According to the Association of Japanese Animations, the number of TV animation productions in 2019 was 314, decreasing for the third consecutive year. The number of domestic TV animation titles continues to decrease amid increasing overseas demand, and the production industry, which has been supported by the increase in demand accompanying the increase in the number of productions, has reached a major turning point. Due to the influence of the new coronavirus, many production companies suffered delays in production schedules for movies and animations scheduled to be released during the period, and many companies suffered a decrease in sales compared to the previous year. In addition, the labor costs, investment burden on the latest equipment, etc., and the increase in costs due to the increase in outsourcing volume, which have been carried out so far, continue to be a factor that puts pressure on profits at many production companies.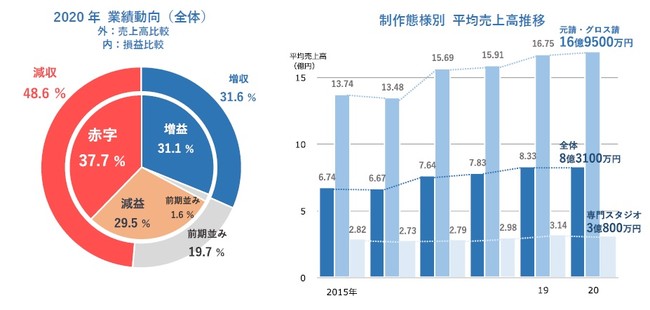 In an interview from Anime News Network, Teitoku Databank explained the adjustments on some of the financial results based on a few factors some of the revisions of the surveyed companies or they provided more details to their 2019 data after initial publication, or the said financial research firm was able to find previously unknown numbers from 2019 once the 2020 data came out.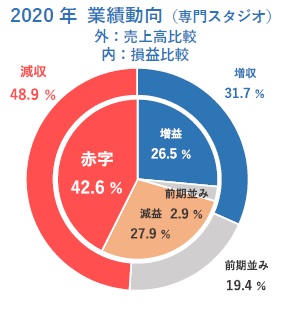 According to the report, overseas video streaming platforms such as Netflix (US), Tencent, and Bilibili (China) have been increasing their interest on anime production companies in Japan, and in addition to making direct contracts and transactions such as exclusive distribution and providing capital. As the popularity of Japanese Anime grows internationally, the number of cases of dealing with overseas video platforms and production companies is increasing. Of the 300 animation production companies, 68 companies were found to have transactions with overseas companies through outsourcing or production contracts, accounting for more than 20% of the total.
More info at prtimes.jp